Heli-coil Thread Repair Kits By Volkel
£

18.17 –

£

71.79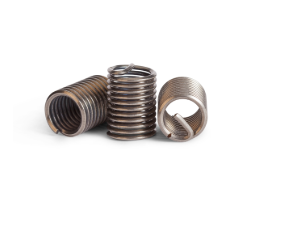 Imperial Sizes also available, please call our Sales Team for Quotes.
Heli-coil Thread Repair Kits By Volkel - v-coil helicoil thread repair
V-Coil Thread Repair Kits
V-Coil thread repair kit containing everything required to repair a damaged thread or strengthen
an existing thread.
Each kit contains wire thread inserts (qty depends on the thread size)
M2 To M8 20 inserts
M9 To M10 15 inserts
M11 To M16 10 inserts
M18 and above  5 insert
Drill bit (up to & Including M12)
Highspeed steel intermediate STI hand tap, combo tap and insert installation tool, magnetic tang break tool.