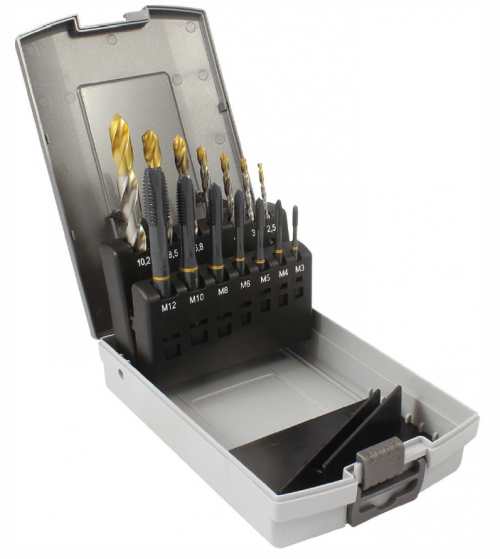 Power Drill & Spiral Point Tap Sets By Guhring
£

179.00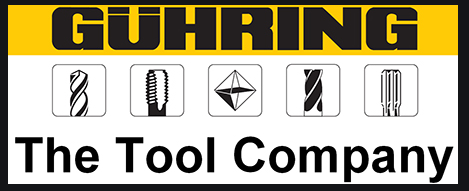 Power Drill & Spiral Point Tap Sets By Guhring - 95733
Consisting of PowerTaps Guhring
No's5733 (0M3, M4, MS, M6, M8, M 10)
Guhring No. 5716 0M 12
Guhring 9651 TiN Tip Coated Drills (2.5,3.3, 4.2, 5, 6.8, 8.5 and 10.2)
Guhring's latest PowerTaps in spiral point and spiral flute types plus the HSS TiN Tipped Drills offer the perfect combination for universal applications.
The 'Power' Drill and Tap Set.