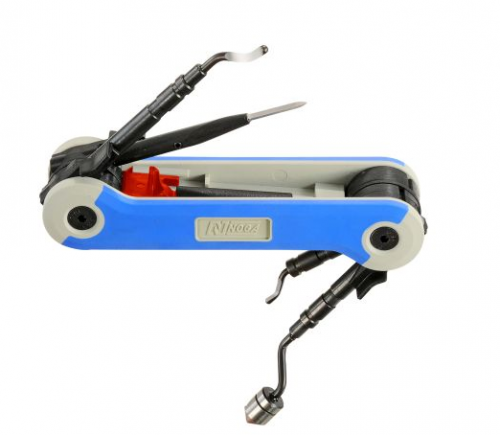 Noga RG1000 Multiburr Set, Deburring Tool, S10 Blade
£

81.00
Multiburr Pocket Set
Noga RG1000 Multiburr Set, Deburring Tool, S10 Blade - RG1000
Product Details
Noga RG 1000 Multiburr Tool
The Noga 4 in 1 multiburr tool is a handy deburring set with 4 folding shafts for giving you a perfect finish. The shafts of the deburring tool can be locked in place while you work, then folded back into the handle for you to carry anywhere.
Features and Benefits
Single spring lock Each tool has a separate lever
Carry anywhere
Quick release tabs
Typical Applications
The RG 1000 is best used on aluminium, steel and plastic.