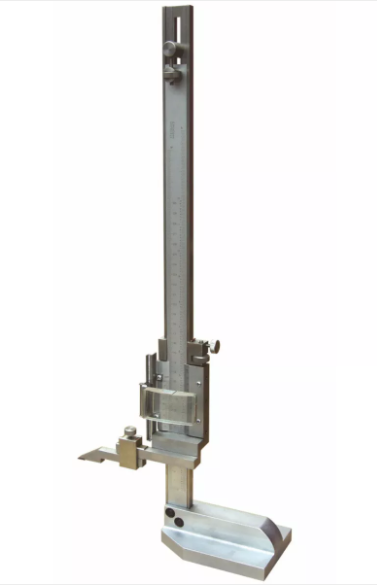 Mechanical Vernier Height Gauge 300mm/12″ By Linear Tools
Mechanical Vernier Height Gauge 300mm/12″ By Linear Tools - 51-305-012
Beam and slide manufactured from hardened stainless steel.
Main and Vernier scales are Satin Chrome.
Sliding scale raised to prevent wear.
Swing away scale magnifier.
Fine adjustment mechanism.
Carbide tipped scriber.
Adjustable main scale, 3/4" full adjustment.
Inch and Metric reading.
Graduations: 0.02mm/0.001".
Packed in moulded Styrofoam with outer carton.
Width: 270mm.
Height: 125mm.
Length: 610mm.