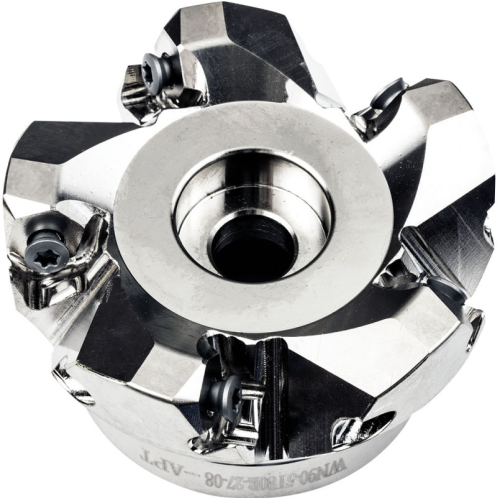 Fast Feed Face Mills 90* Approach + 10 Inserts
£

96.00 –

£

145.00

Fast Feed Face Mills 90* Approach + 10 Inserts - fast feed
Milling Cutters for WNMU 0806 Inserts
90° Approach.
Economical 6 edge inserts offer higher material removal rate and provide a positive cutting action with the combined strength of negative inserts offers real cost savings.
WNMU 080608EN-GM XM25 6 Edge Milling Insert for Steel and Stainless. PVD Coated Grade XM25 for P25 and M25 range of Materials.
Double sided negative inserts with 6 cutting edges for economical milling.
Geometry GM for General Use.