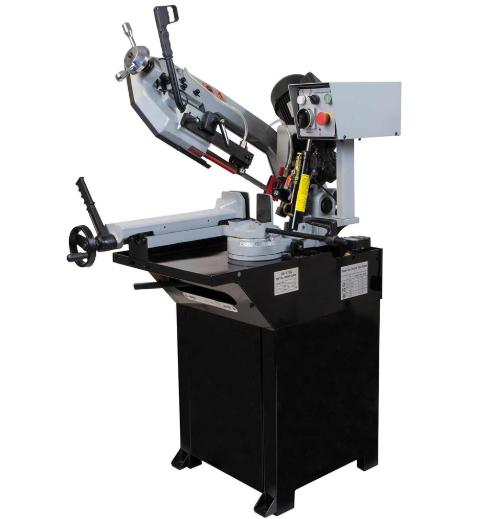 10″ Swivel Head Pull Down Metal Cutting Bandsaw 230v By SIP 01524
£

2,335.00
10" Swivel Pull Down Bandsaw
Heavy Duty Cast Iron Construction
Powerful 1.1kW Motor
72 Metres p/m Bandsaw Speed
Coolant System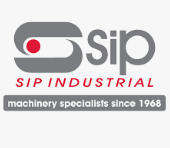 10″ Swivel Head Pull Down Metal Cutting Bandsaw 230v By SIP 01524 - 01524
SIP 10″ Swivel Pull-Down Metal Bandsaw
The SIP 10″ Swivel Pull-Down Metal Bandsaw is gearbox-driven bandsaw with a strong cast iron construction, automatic feed, and coolant pump system, all for reliable and consistent performance.
230v (13amp) input supply
Powerful 1.1kW (1.5hp) motor
27 x 0.9 x 2455mm bandsaw blade
72 metres/min max. working speed
Gearbox-driven pull-down bandsaw
Quick release vice and material stop
Coolant pump system to keep cool
Heavy-duty cast iron construction
Integrated bandsaw limit switch
Rectangular cutting capacities:

@ 90°: 260 x 110mm
@ 60°: 85 x 85mm
@ 45°: 150 x 125mm

Circular cutting capacities:

@ 90°: 227mm
@ 60°: 90mm
@ 45°: 150mm
SIP are machinery specialists, with our catalogue featuring welding, metalwork, air compressors and tools, battery chargers, lifting, heating, power, woodworking, and cleaning equipment.